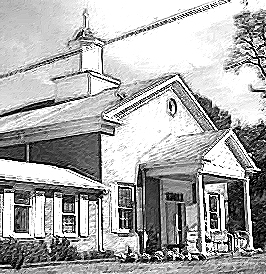 Joy, generosity, and commitment don't happen by accident, they happen when we intentionally love and care for the people, places, and things we value. They are spiritual practices. Here are three areas you can step into in 2016 to help build the missions and ministries of Waretown UMC
Invite friends, family, and neighbors We REALLY ARE the neighborhood church! Most of us are here because we had friends, family, or neighbors here before us helping to make us feel welcome. Church is best experienced together! If they can't come…   BE the church to them. Make a friend. Do a good deed. Set a good and Godly example.
Get involved! Supporting the church is most meaningful when we have friends here AND a stake in what goes on. Pick or start a mission or ministry, work behind the scenes, or even become one of our next church leaders!
Make a planned commitment to give. Giving financially means knowing HOW MUCH you have to work with. We don't want to give so much so that we can't pay our bills at home…   but we don't want to give too little either or our church will not have the strength and tools it needs to be healthy, inspiring, and generous in turn to our friends and neighbors in need. The important thing is that we are giving what we can and that financial support reflects our generosity as well as the value and importance we place on our church and its mission
Build 1-2-3 and see what God can do with us in 2016!